Four Business Intelligence Trends in 2022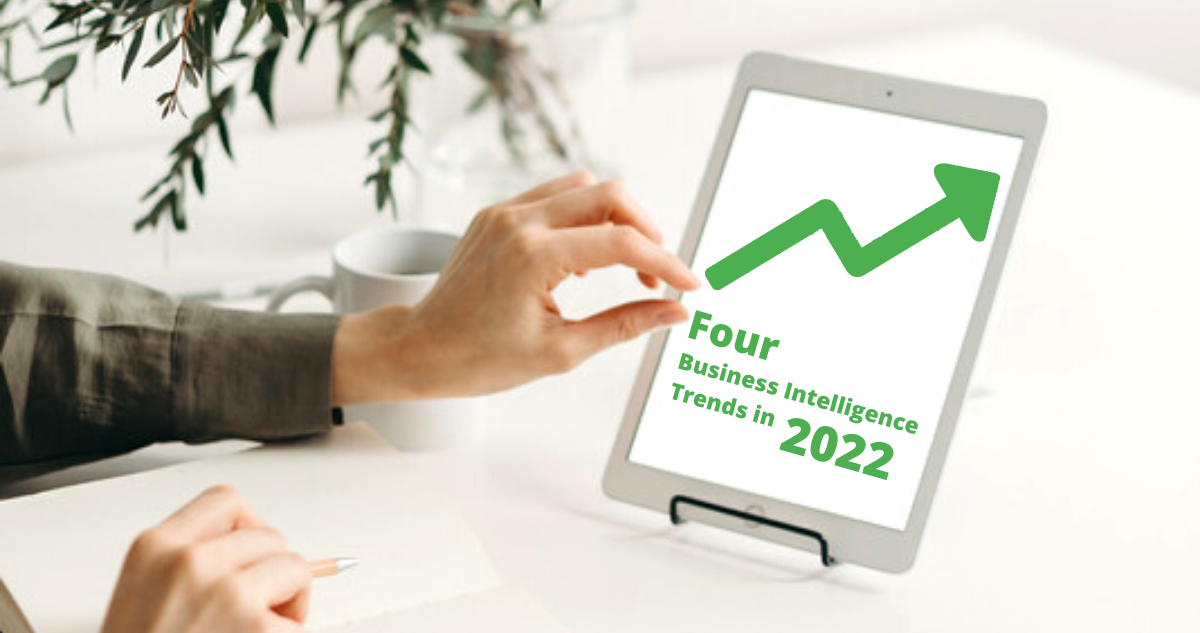 Editor's Note: "Four Business Intelligence Trends in 2022" is an article written by The KPI Institute's Research Analyst, Brian Kiprop. This piece is originally published in the 22nd Performance Magazine – Printed Edition.
As the year progresses, entrepreneurs and managers are developing growth strategies as they establish data-driven cultures in their companies. Business intelligence assists in making data-driven decisions by utilizing data infrastructure, tools, and best practice benchmarks. Many businesses can identify new opportunities by having a wide view and utilization of data. This could spark change, eradicate inefficiencies, and adjust to market changes.
To determine the trending scientific business intelligence concepts for 2022, we conducted secondary research by collecting recent publications from the Scopus engine, the largest database of highly influential scientific publications. In 2022, there are 45 documents from a range of disciplines; computer science (28), Engineering (22), Decision Sciences (11), Social Sciences (11), Mathematics (6), Business and Management (5), Energy (2), Materials Science (2), and Biochemistry and Molecular Biology (1). 
Since all 45 documents have been published this year in well-recognized journals like Springer and Emerald, we exported the data for analysis to the latest version of Voss viewer software released this year. Voss viewer software is a data visualization tool developed at the Center for Science and Technology Science at Leiden University. 
Our results from a keyword analysis show four keywords (concepts) predominant in up-to-date publications of business intelligence by researchers in 2022. They include business intelligence, information analysis, artificial intelligence, and decision making. 
Business Intelligence
As a standalone concept and the most occurring keyword (32 instances) in our research, business intelligence is an attractive area of interest for businesses and researchers. Business intelligence enables companies to make fast decisions by understanding historical and current data in a business context. These will promote better performance, assess customer behavior patterns, analyze competitors, and identify market opportunities. 
When designing business intelligence tools, IBM suggests that companies adopt an easy-to-operate business intelligence analytical solution, integrating data sources from different platforms and understanding capabilities like artificial intelligence and machine learning before implementation. 
Microsoft uncovers four stages that business intelligence undergoes, from raw data to reports and insights. Step 1 involves data collection, followed by spotting patterns in the data. The third step focuses on visualizing the data, while the last step concerns taking action on findings in real time. 
Information Analysis
The information analysis concept has 16 occurrences across our literature review. Information analysis is known to be part and parcel of intelligence gathering to influence firm decisions. After gathering the business data, assessing data sets to provide insights is crucial for deciding the actions to take from them. Data can then be processed using a different range of tools, and some of the major software are Microsoft Power BI and Tableau. 
The tools for data analysis usually consisted of dashboards, visualizations, data mining, Extract Transfer Load, reporting, and Online Analytical Processing. However, the most popular among users are visualizations and dashboards.
Artificial Intelligence 
Artificial intelligence refers to systems and machines that draw knowledge from previous experiences, adapt fresh inputs, and conduct human-like activities. In our study, we found artificial intelligence to have four keyword occurrences. 
According to Harvard Business Review, three types of Artificial Intelligence relate to solving business needs. The first one, process automation, enables administrative tasks like data transfer through emails to be updated in the recording system. The second is cognitive insight, which utilizes algorithms to determine patterns in large amounts of data and generate insights. Lastly, cognitive engagement comprises intelligent agents and chatbots that respond to customer inquiries. 
Decision Making
In our findings, decision-making had a keyword occurrence of five across all 45 papers. Decision-making is an essential outcome of collecting business intelligence. Many companies want to make better decisions concerning their strengths, weaknesses, opportunities, and threats within their business environment. 
In Minggao Yang's paper on the influence of business intelligence on the financial performance of innovative companies, the author finds a direct correlation between business intelligence and business performance, thereby confirming that data-driven choices influence business profitability positively.
Managers and founders looking into expanding business intelligence capabilities to identify and act on sustainable and profitable opportunities could benefit from understanding the four emerging concepts in business intelligence. As collecting business intelligence requires basic skills in analyzing data, one can consider taking The KPI Institute's Certification in Data Analysis to build or upgrade their data analysis skills.
The KPI Institute
August 11th, 2022
Certification, Courses, Research
Tags:
artificial intelligence, Business Intelligence, decision-making, Information Analysis, trends