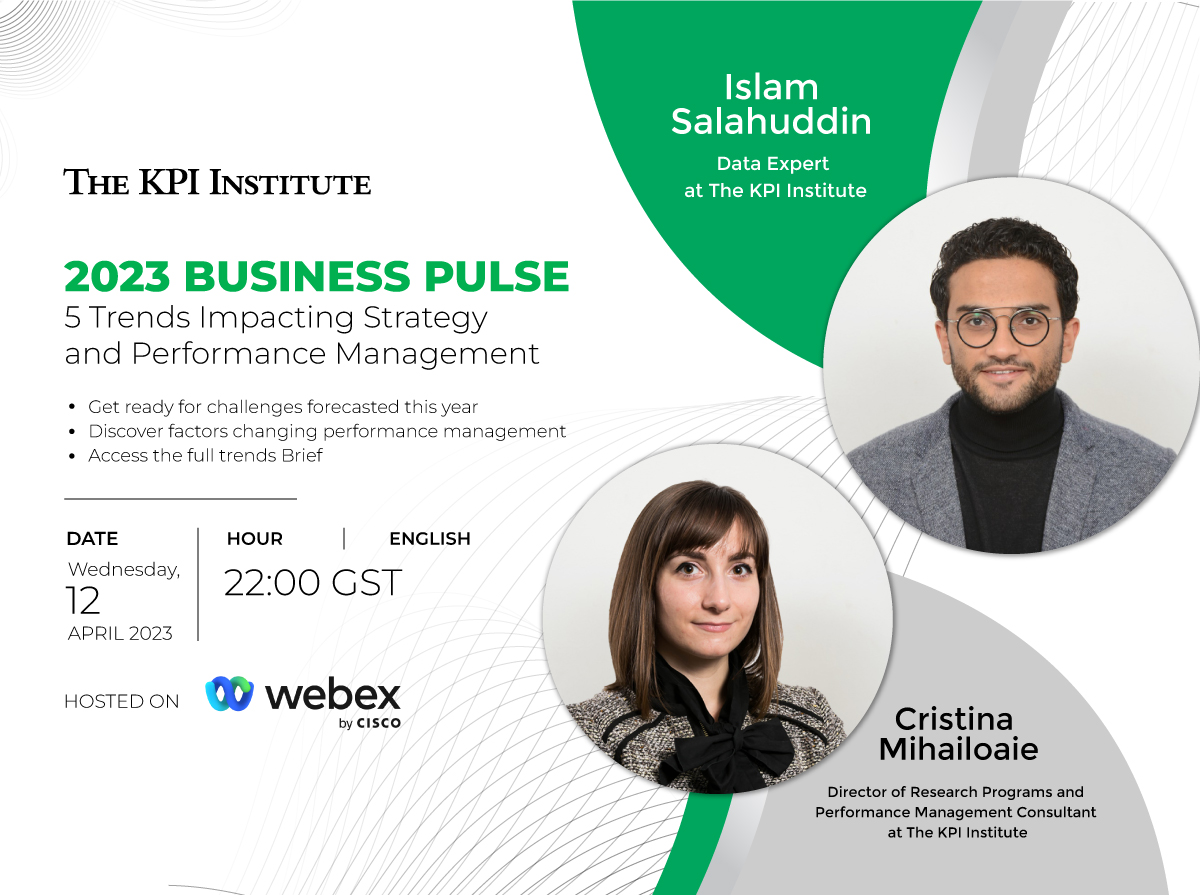 April 5th, 2023
Posted by admin
Events
0 thoughts on "Join The KPI Institute's webinar on how global trends impact strategy and performance management"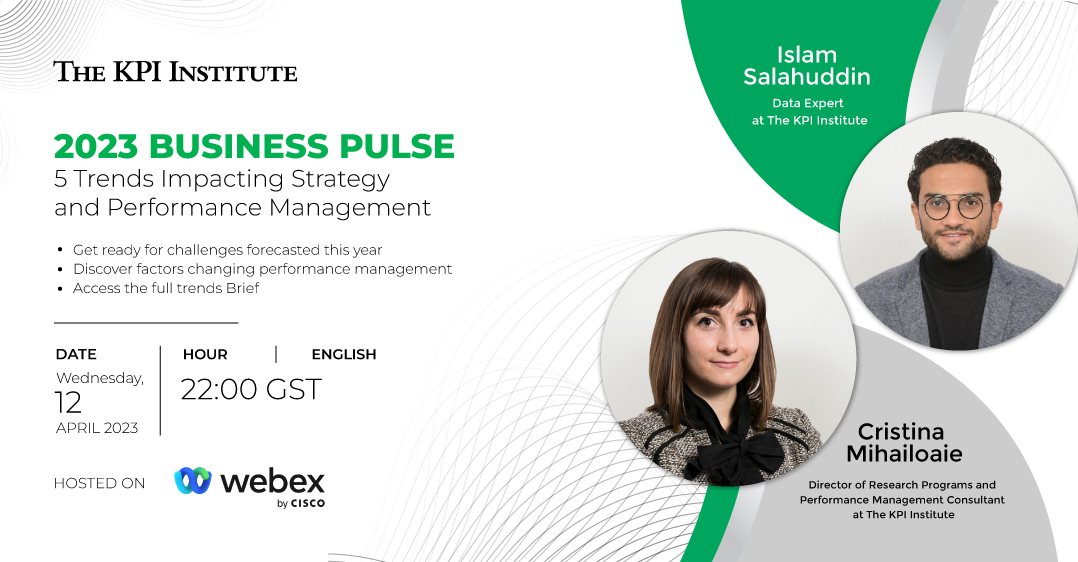 Is your organization prepared to navigate the evolving global landscape?
The KPI Institute will host a webinar titled "2023 Business Pulse: 5 Trends Impacting Strategy and Performance Management" on April 12, 2023, at 22:00 PM GST, live on Webex. The event is tailored for executives and professionals in strategy and performance management seeking to position their organizations for success in the current business landscape.
The participants will gain key insights into the global trends that are influencing strategy and performance management practices. They can also share their on-the-ground experiences and seek advice from the experts. In addition, they will receive a complimentary copy of The KPI Institute's Annual Global Brief 2023.
The speakers of the webinar are Islam Salahuddin and Cristina Mihailoaie. Islam the data expert at The KPI Institute's Research Division, bringing together knowledge in data analysis and business research. He possesses valuable experience in conducting market research and business analysis, focusing on the infrastructure sector. His academic and background in mass communication and data-driven journalism further enhances his ability to provide unique insights and perspectives to his work.
As the business unit manager of the Research Division at The KPI Institute, Cristina is responsible for developing the strategy for the research business line and overseeing the development of new educational products. With extensive experience in the field, she has presented at numerous international conferences, such as the Human Resources Shared Services Summit and Expo in Chicago (USA) and the HR Directors Summit in Birmingham (UK). Her presentations offer valuable insights into optimizing performance management systems to provide added value to organizations.
Don't miss out on this opportunity to learn how to stay ahead of the competition in the ever-changing business environment. You can register now by completing the form: https://buff.ly/414TJpV
For inquiries, contact:
Alaa Safwan
Event Manager
Email: [email protected]
WhatsApp: +961 71 590 467