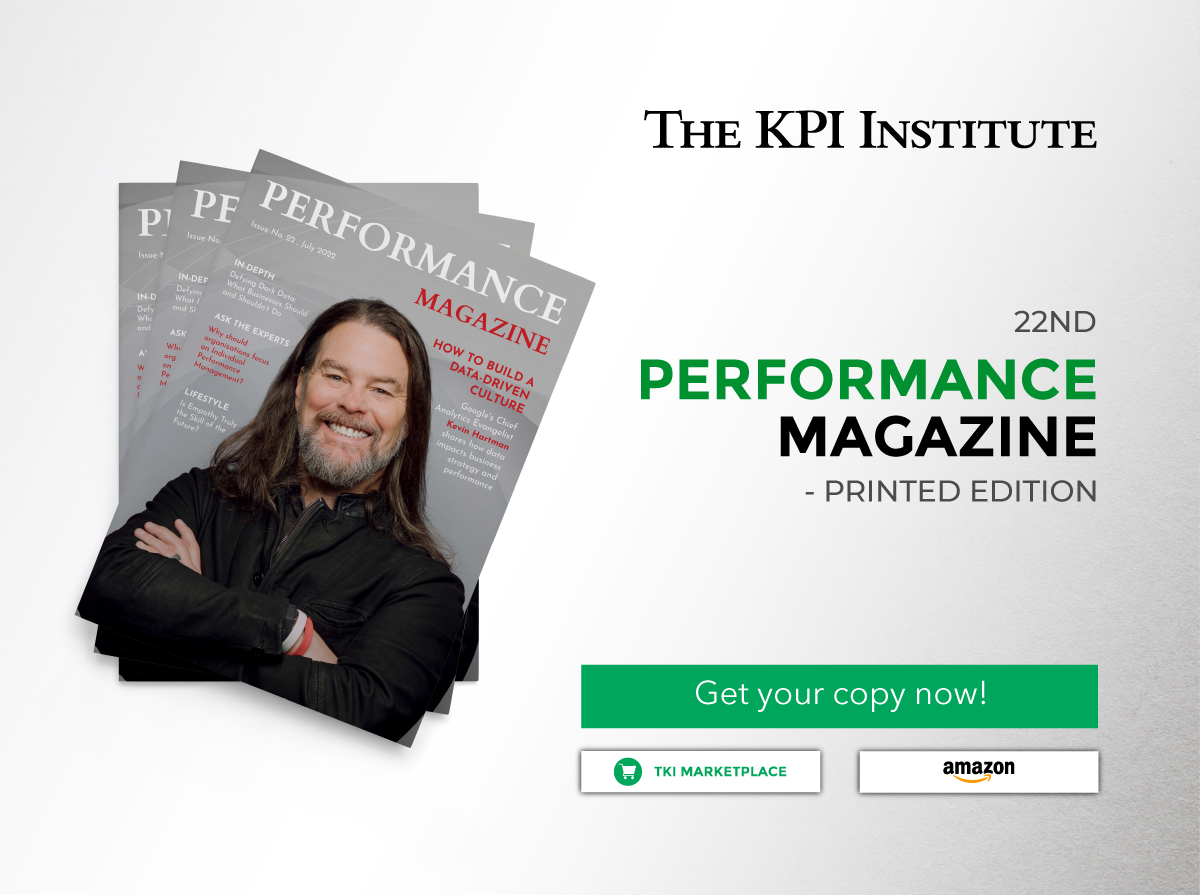 August 31st, 2022
Posted by Kimberly Tilar
Press release
0 thoughts on "The 22nd Performance Magazine – Printed Edition Is Now Out!"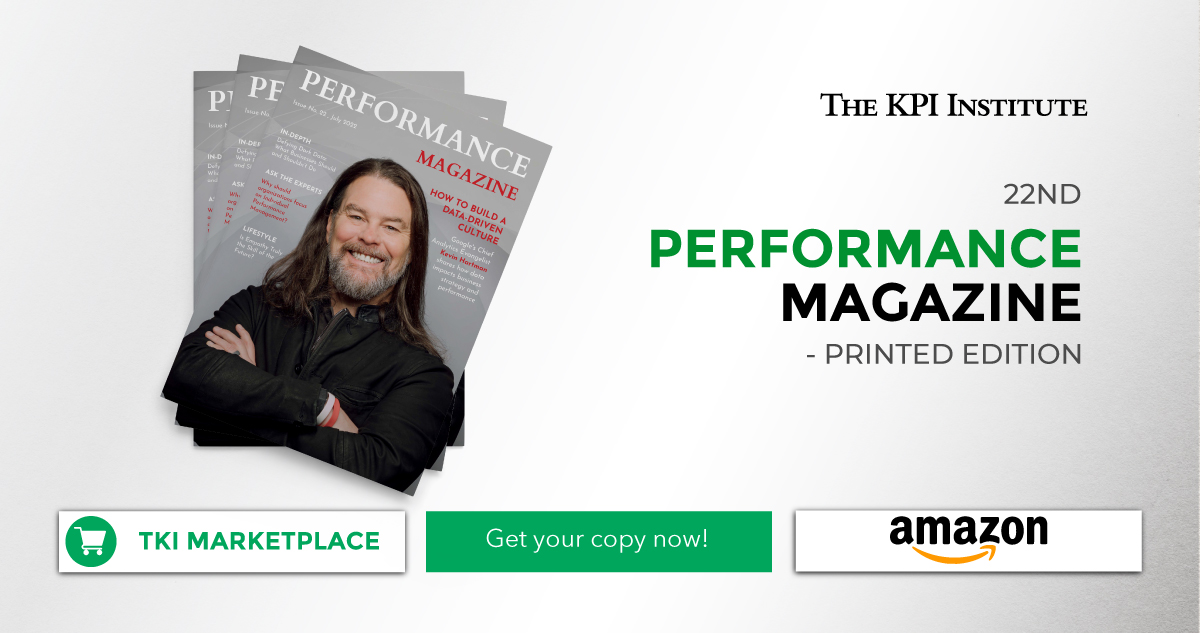 The newest edition of the PERFORMANCE MAGAZINE is now available in The KPI Institute's Marketplace and Amazon.
The 22nd edition of the Performance Magazine focuses on how data may transform businesses while producing significant results considering that in today's generation, everything is developing fast and drastically, including how plans are established and implemented, as well as how employees carry out their jobs. 
On the cover, join Kevin Hartman, Google's Chief Analytics Evangelist, and dive into the world of data analytics. Discover how data creates new structures and dynamic bonds while embodying digitalization.
Moreover, this issue explores how artificial intelligence affects performance management, what makes a strong data strategy, and what the top business intelligence trends are like in 2022. It also covers the digital initiatives of several cities across the world using performance assessment methods and strategic development ideas. This edition can be an instrument for learning how to embrace technological change while making achievements in sustainability.
The 22nd Performance Magazine highlights the following:  
The state of strategy and performance management in 2022

Updates on industry trends, best practices, and innovations

Role of data analytics in business strategy and performance

Interviews with strategy experts and academicians

Comprehensive global analysis and concept presentations

Exclusive insights from top consultants

Guides in boosting personal performance

Recommended resources and tools for data savvy and decision-makers
Learn more about data analytics, innovation, and digitalization in relation to strategy and performance management while reading through each page of the PERFORMANCE MAGAZINE Issue No. 22, July 2022. You can grab a digital copy in The KPI Institute's Marketplace or through this link: Performance Magazine 22. For an additional printed copy, you can order yours via Amazon.