The KPI Institute examines government performance worldwide in latest publication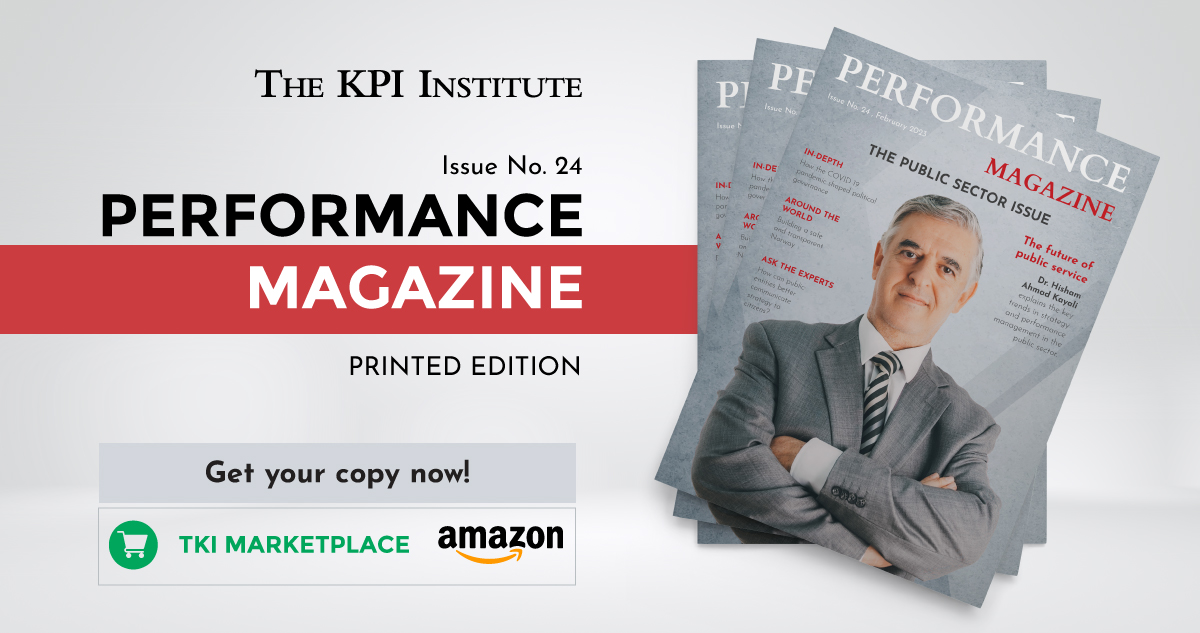 Government performance looks different today due to the changes that took place in the world in the past two years. The 24th edition of Performance Magazine offers deep dives and practical insights into new developments, strategies, trends, and transformations in the public sector.
The issue highlights findings from The KPI Institute's Government Service Index Report 2022, a pragmatic review of public service performance in the post-pandemic era that covers seven world regions, 66 countries, five dimensions, and 32 indicators.  The data were analyzed according to five dimensions: adaptability, talent, digitalization, governance, and impact.
In the cover story, "The future of public service: key trends in strategy and performance management," Dr. Hisham Ahmad Kayali, a strategic and performance management specialist in the UAE, wrote about what the future of public services should look like. The other articles readers can find are:
"How the COVID-19 pandemic shaped political governance"
"Strategic approaches on the use of digital tools and data to improve the delivery of public value"
"Web 3.0: the next frontier for e-government services"
"The United Arab Emirates: the world's leader in government services"
"Making an impact: how the Netherlands promotes the general welfare"
The latest Performance Magazine also addresses today's most pressing questions related to government performance: How can a motivational culture impact the performance of public servants? What is important in measuring the performance of public services? How can public entities better communicate strategies to citizens?
By drawing on The KPI Institute's 19 years of experience in performance management, Performance Magazine provides its readers with prime resources, industry updates, interviews, case studies, expert recommendations, and global perspectives on strategy and performance management. The magazine covers strategy planning, strategy execution, employee performance, benchmarking, data analysis, and data visualization.
Readers can access industry updates and exclusive insights into becoming state-of-the-art professionals and high-performance organizations from subject matter experts, seasoned consultants, practitioners, business leaders, academicians, and research analysts.
To learn more about government performance, download the latest Performance Magazine for free via TKI Marketplace or order the print version from Amazon.
The KPI Institute
February 23rd, 2023
Publications, Research
Tags:
Government performance, Government Service Index Report 2022, Performance Magazine