TKI Conference Presentation: HR Dashboards and Scorecards, From Metrics and KPIs to an Integrated System
Andreea Trîmbițaș, Business Research Analyst at The KPI Institute, delivered on the 24th of February 2014, a two-hour workshop, as part of the 11th HR Metrics Summit 2014, which took place in Orlando, Florida.
As data-based decision making is at the core of better management practices today, tools such as Key Performance Indicators (KPIs), Scorecards, Dashboards, and Portfolio of Initiatives assist with the provision of critical business data for decision making. The workshop explored the interdependencies between performance management tools and the way they can be deployed in practice.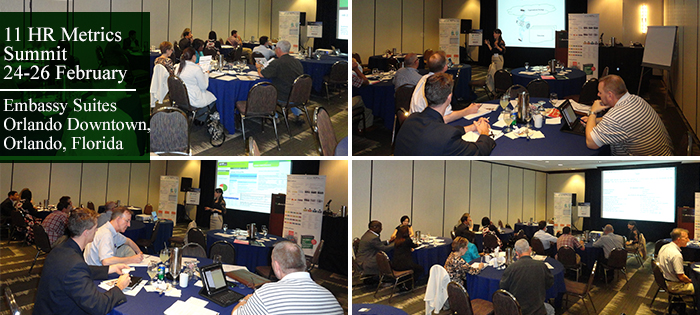 The workshop focused on key topics like:
Clarifying HR performance terminology;
Building an HR Scorecard and Dashboard;
Establishing an HR Initiatives portfolio;
Integrating HR performance architecture.
The workshop was appreciated by the participants due to a hands-on approach focused on:
Defining objectives for an HR department;
Selecting the right KPIs to track the progress towards reaching the objectives previously set;
Identifying relevant initiatives to address each objective;
Main learning outcomes:
Familiarizing HR professionals with performance management tools;
Developing scorecards and dashboards to track performance;
Making decisions based on data.
The KPI Institute
March 4th, 2014
Events
Tags:
Key Performance Indicators, KPI Dashboards, KPI Scorecards