23rd Performance Magazine: Explore the World of Strategy and Performance Management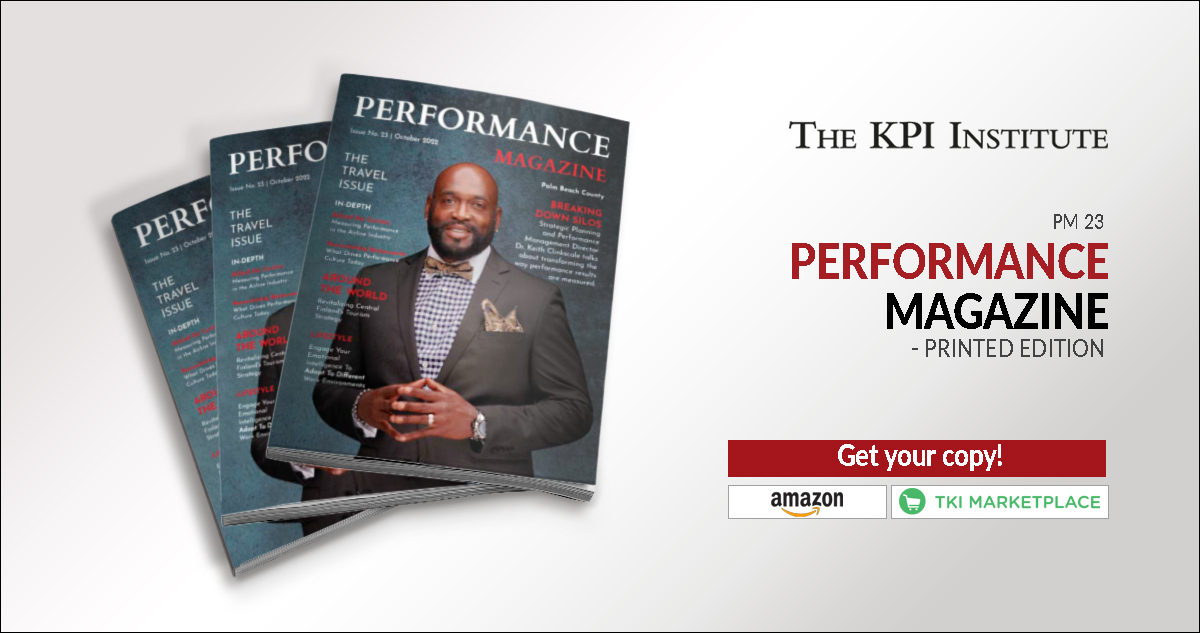 Take a deep dive into the newest PERFORMANCE Magazine – Printed Edition. 
The 23rd PERFORMANCE Magazine – Travel Issue reveals the new strategies established by hotels, airlines, restaurants, and other industry participants in the aftermath of the pandemic. This issue unveils the difficulties these industry face in reviving their operations and everything in between that affects their community, efficiency, and performance.
What Is Inside the 23rd PERFORMANCE Magazine?
Get updates and inclusive insights on the recent status of businesses in the tourism and travel industry. Have a glimpse at the extended and newest edition of a report compiled with the top key performance indicators (KPIs) in the airline industry and explore fresh approaches to reviving the hospitality industry.
Learn about new ideas, best practices, case studies, agile practices, and insightful perspectives on strategy planning and execution, performance management cycles, benchmarking, data analysis and visualization, and the use of KPIs.
Determine how silo transformation can improve organizational performance directly from Dr. Keith Clinkscale, Strategic Planning and Performance Management Director in Palm Beach County, Florida, USA. Take a look at the tools they developed in monitoring and evaluating their performance and discover it helped them advance their competition in the industry. 
Travel the world of strategy and performance management through recent initiatives of hospitality, tourism, and travel industry in different countries, as well as through interviews with subject matter experts, seasoned consultants, practitioners, business leaders, academicians, and research analysts. Seize the recommended tools, webinars, podcasts, and talks you will encounter on the final pages of the magazine.
To get your own copy of the 23rd PERFORMANCE Magazine – Printed Edition, visit TKI Marketplace. You can download a free digital copy there! You can also get an additional printed copy of the magazine through Amazon. 
The KPI Institute
November 29th, 2022
Press release
Tags:
Hospitality, Key Performance Indicators, performance magazine - printed edition, strategy and performance management, travel and tourism