Performance Magazine: integrating sustainability into business strategy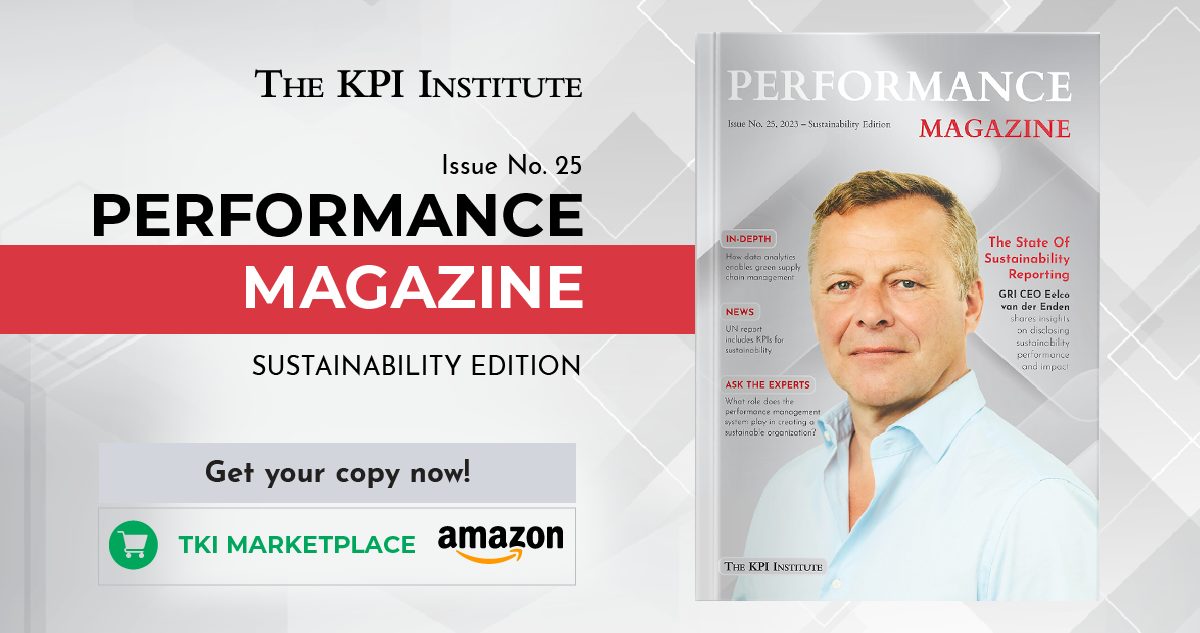 In recent years, businesses have placed a greater emphasis on sustainability. However, pursuing sustainable business as a primary strategy differs from merely engaging in sustainable practices. The Performance Magazine Issue No. 25, 2023 – Sustainability Edition presents in-depth analyses and practical perspectives on the latest issues and trends in incorporating sustainability into operations and strategies. 
Moreover, this issue provides guidance for organizations looking to successfully adopt sustainable practices as well as the challenges and opportunities involved in the process. 
Gracing the cover of this issue is  Eelco van der Enden, chief executive officer (CEO) of Global Reporting Initiative. He shared updates on sustainability reporting practices worldwide, discussed the importance of the participation of small and medium-sized enterprises (SMEs) in sustainability reporting, and emphasized how sustainability creates value for stakeholders and becomes crucial for long-term success.
Readers will also gain valuable insights on how to foster a culture of sustainability in organizations through exclusive interviews with sustainability experts from different companies, such as Kearney, Almarai Group, FIFA World Cup™, and Accenture. 
Furthermore, experts from The KPI Institute will provide answers to pivotal sustainability questions affecting organizations today:
What are the key drivers of sustainability in organizations, and what role does the performance management system play in creating a sustainable organization? 

What KPIs are a MUST in reporting sustainability matters? 

How can an organization create meaningful sustainability reports?
The magazine includes articles highlighting best practices in strategic planning, strategy execution, employee performance, benchmarking, data analysis, and data visualization. Moreover, the latest edition now includes a new section called Career Insights, which features the article, "The power of process thinking for performance management professionals." Additionally, readers can access a variety of informative resources on strategy and performance management in the Recommended Resources section.
To expand your knowledge on sustainability as part of strategy and performance management, be sure to check out the latest issue of Performance Magazine. You can download the digital version through the TKI Marketplace or order a printed copy from Amazon.
The KPI Institute
May 10th, 2023
Publications
Tags:
Performance Magazine, Performance Management, Strategy, Sustainability Performance