Sharing Performance Management good practices with Dr. 3M
The European office of The KPI Institute (TKI) received the visit of Dr. Mohamed Moustafa Mahmoud, known as Dr. 3M, the Executive Director of the Madinah Institute of Leadership and Entrepreneurship (MILE), one of TKI's strategic partners.
During the meeting, Dr. 3M and The KPI Institute team discussed and shared ideas about leadership, Performance Management practices and future directions of the organizations. Dr. 3M was impressed by TKI activities: "At this moment, my opinion is that you don't have competition when it comes to KPIs. The thorough research conducted in this field has placed the company in a unique position. The Top 25 KPIs reports, as far as I have witnessed, draw attention at many conferences and training courses where TKI is present."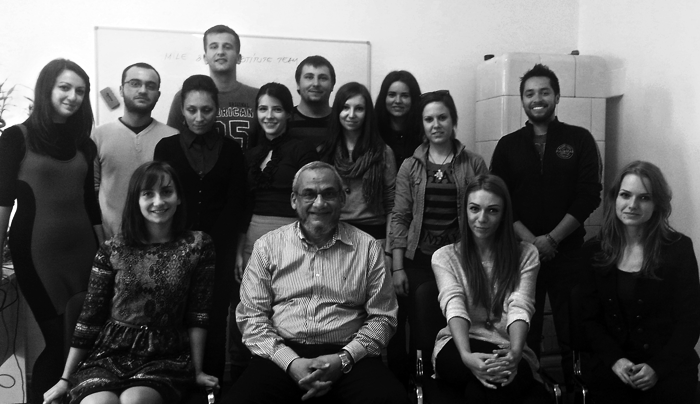 Dr. Mohamed Moustafa Mahmoud has led over 75 Balanced Scorecard implementation programs for strategy deployment in the private sector, government and NGOs. The organization Dr. 3M represents, MILE, is a non-profit organization dedicated to enhancing leadership capacity and entrepreneurial excellence in the Middle East, North Africa and Asia. It has partnered with The KPI Institute to promote and provide educational programs in the performance management field in the targeted markets.
On October the 10th, Dr. 3M will be one of the speakers of this years' edition of "Performance Management in Romania" Conference, organized by Acumen Integrat, a conference that will gather more than 20 speakers and 70 participants.
The KPI Institute
October 10th, 2013
Broad Topics
Tags:
Leadership, Performance Management