The KPI Institute recognizes Saudi Arabia's Tourism Development Fund for corporate performance practices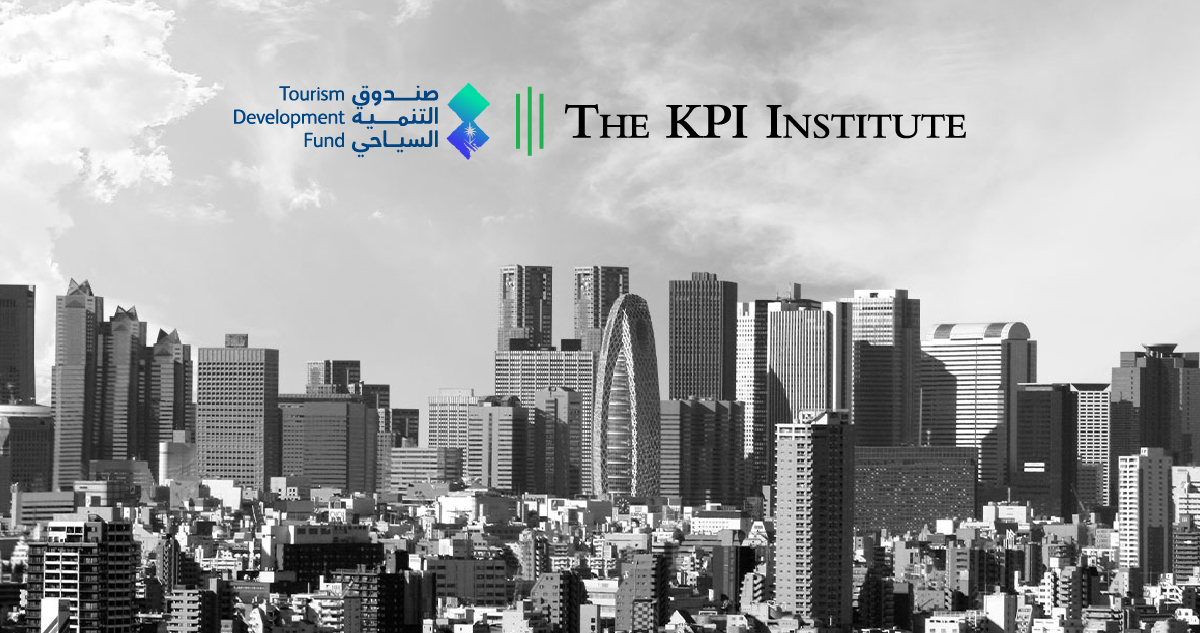 Excellence meets expertise. The KPI Institute (TKI), leveraging decades of experience and capabilities through its Global Performance Audit (GPA) Unit, has presented the Tourism Development Fund (TDF) of Saudi Arabia with an Excellence Award. This award acknowledges the organization's high-level strategy and performance management practices.
The KPI Institute, a globally trusted reference for organizational performance standards, along with a team of experts from the GPA Unit, conducted the maturity assessment for TDF. The process covers five key organizational capabilities: strategic planning, performance measurement, performance improvement, employee performance management, and organizational culture.
The Integrated Performance Maturity Model is a proprietary evaluation framework that relies on a sound collection of information through client documentation review, survey insights, and brief interviews with key internal stakeholders. All findings are rated against best practices using a scoring methodology. The evaluation of TDF concluded with a final score that positions the Fund on maturity level IV out of V.
"The level of maturity encountered in Tourism Development Fund regarding researching and involving stakeholders in strategy formulation and planning, as well as their ability to convey effectively the essence of corporate strategy and KPIs, prove that advanced performance management systems can be built in the early years of an organization. More than that, they are fostering a sustained growth and evolution of the business," said Cristina Mihăiloaie, Lead Consultant on the maturity assessment project for TDF.
Qusay bin Abdullah Al Fakhri, the Fund's Chief Executive Officer, views the award as an achievement for the tourism system and commends the unwavering team spirit that has enabled the office to attain the highest quality standards in organizational performance. "This achievement is a direct result of the unwavering dedication of our team, led by the Strategy and Organizational Excellence team, in addition to the Performance and Talent Management team of the Fund. It emphasizes the significance of our ongoing efforts and determination to fulfill our promises and goals."
************
About the Tourism Development Fund (http://tdf.gov.sa/)
The Tourism Development Fund was established to empower and develop one of the Kingdom's most rapidly growing industries. As tourism is a key driver to achieving the 2030 Saudi vision, the Fund plays an important role in attracting and supporting investments and providing support for the private sector to incentivize the development of the tourism ecosystem.
Contact: +966-11-920011552
Email: [email protected]
About The KPI Institute (www.kpiinstitute.org)
The KPI Institute is a worldwide leader in performance management and KPIs training and certification. It operates research programs in 12 practice domains, disseminates industry insights through publications and knowledge platforms, and provides support in deploying those insights through training and advisory services.
Improve your organization's performance management architecture with the maturity assessment services offered by The Global Performance Audit Unit, the strategy and performance audit division of The KPI Institute. Explore additional offerings at www.gpaunit.org.
Contact: Adrian Brudan, General Manager EMEA, The KPI Institute
Email: [email protected] | Mobile/WhatsApp: +40 721 233 084
The KPI Institute
October 17th, 2023
Press release
Tags:
Excellence Award, Global Performance Audit, GPA, Integrated Performance Maturity Model, performance management practices., Saudi Arabia, Strategy, The KPI Institute, Tourism Development Fund