The KPI Institute's coverage of PMA 2014 Conference
The KPI Institute's participation at the PMA 2014 Conference, held in Aarhus, Denmark had as a main outcome the achievement of a full and comprehensive conference cover. PERFORMANCE Magazine, The KPI Institute's magazine dedicated to performance and strategy, provides an extensive database that comprises 11 interviews with professionals, as well as coverage from roughly over 80 presentations delivered by speakers all throughout the 3 days of conference.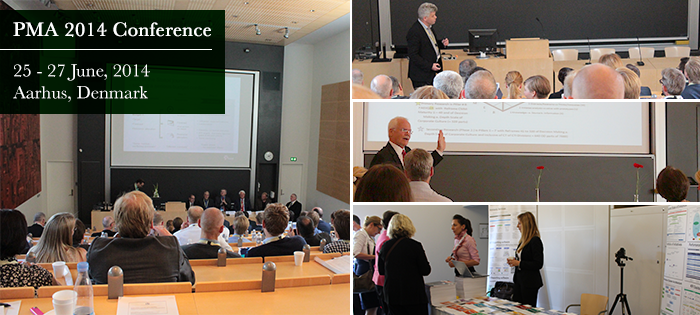 Gaining acumen through extensive interviews
Through the interviews conducted, The KPI Institute's team was able to gain insights from highly experienced professionals on a broad range of topics: from organizational to personal performance, from sustainability to current trends in managing performance and from good practices examples to useful advices for a successful performance management system implementation.
The interviews conducted at the PMA 2014 Conference can be found here.
Keynote presentations
Challenges in managing performance, strategic planning, sustainability, social and cultural issues affecting performance, data visualization, operational performance and employee satisfaction are some of the most frequent themes approached during the conference.
Besides the overviews for the 1st, 2nd and 3rd day, a full coverage of all the PMA 2014 keynote presentations is now available on PERFORMANCE Magazine! The KPI Institute's correspondence regarding the PMA 2014 Keynote presentations can be found here.
Parallel sessions
Throughout the three days of conference, the presentations were split into three parallel sessions, which covered a very broad range of topics, from strategy, sustainability and performance culture to performance management practices in different industries. The entire collection of presentations summaries can be found on PERFORMANCE Magazine.
The KPI Institute
July 22nd, 2014
Events
Tags:
Data Visualization, Employee Satisfaction, Operational Performance, Performance Management, PMA 2014 Conference, Strategic Planning